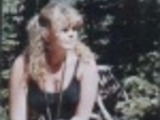 Very easy, with hardly no cooking involved using powdered coco instead of chocolate chips.
1⁄3 cup water
1 (16 ounce) package powdered sugar
1⁄2 cup nonfat dry milk powder
1⁄2 cup unsweetened cocoa powder
1 pinch salt
1⁄2 cup chopped nuts
Directions
In a small saucepan heat together butter and water just until boiling, stirring to melt butter.
Sift together powdered sugar, dry milk powder, coco powder and salt into a large bowl.
Add melted butter mixture.
Stir until well blended.
Stir in chopped nuts.
Turn into a buttered 8x8x2 inch pan.
Chill several hours.
Cut into squares.
Most Helpful
This is Delish! Thanks for posting- I did slightly alter the procedure of making this. After mixing everything together, I applied a little margarine on my palm and then mixed everything well with my hand. Then, I shaped the mixture into small round balls and I christened them "Chocolate Ladoos"! Then, I stored these in my refrigerator until it was time to serve. These made an awesome treat for my April Fools party today at lunch:)