Easy and Tasty Baked Ziti
Prep 20 mins
Cook 30 mins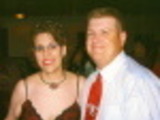 This recipe is super simple and tastes fabulous!!! Recipe can be used as a base to which you can add 1 lb. of whatever you choose....like italian sausage, ground beef, ground pork, meatballs, pepperoni, mushrooms, etc.
Directions
Preheat the oven to 400°F Cook pasta according to package directions; drain and transfer into an oiled 9x13 baking dish. Add spaghetti sauce and mozzarella, then stir/toss until well combined. Cover with Parmesan cheese, and bake until lightly browned and hot, about 30 minutes. Serve immediately.
Reviews
Most Helpful
This was a quick and easy weeknight dinner. As written we thought this was rather plain and it didn't have much flavor. If I would make it again I would add onions, garlic, pepper and meat to the mixture.

I added ground beef also, and it did make alot! Thanks for sharing!
I added ground beef and it was easy and very yummy! This recipe with the ground beef makes a lot of food. Plenty of leftovers!