dizzydi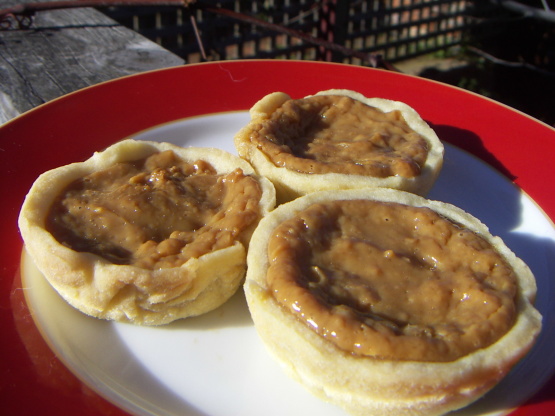 I have cousins in Argentina who bring this as a gift every time they visit, but one cousin now lives in NJ and she showed me how to make it myself.

I used this recipe because it had micrwave directions. Very tasty! My only problem was that it got to be a little "crystalized". But that was solved by using a hand mixer while it was still warm. I put this in the fridge & the next day, made ice cream. I added this & some chopped pecans to the ice cream. It was a hit at our dinner party! Some of the Dulce de Leche had settled to the bottom of the ice cream - not much, but that wasn't a problem at all. Very very good. All the recipes I used are in my menu "Mexican Dinner Party". Thank you very much for the alternative cooking methods - I was too scared to try the "heat-in-the-unopened-can" method some had mentioned! :)
1

(14 ounce) can condensed milk (NOT EVAPORATED)
aluminum foil
OVEN METHOD:.
Pour 1 can condensed milk into 9 inch pie pan.
Cover with aluminum foil.
Put in large pan, roaster pan.
Fill large pan with boiling water.
Bake at 425°F for 1 hour or until thick and caramel colored.
Beat until smooth.
MICROWAVE METHOD: Pour 1 can condensed milk into 2 quart glass measuring cup.
Cook on 50% power for 4 minutes (stir every 2 minutes until smooth) Then cook on 30% power for 20-25 minutes or until thick and caramel colored.
Stir every 4 minutes for first 15 minutes, then every 2 minutes during the last 6-10 minutes.
Put in refrigerator covered.
Can be eaten over ice cream, with fruit, cake, cookies or with a spoon.