Down-Under Salmon With Citrus Saffron Sauce over Greens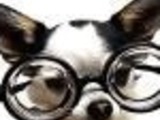 According to the Black Swan Winery, in Australian cuisine, seafood is a constant. Here, the saffron adds a bit of drama to this delicately sweet salmon, while the crunch of chopped nuts contrasts marvelously with the soft-cooked greens.
Directions
For the salmon:
Preheat the oven to 375°F.
Sauté spring onions, garlic and ginger in olive oil on medium-high heat until soft. Add saffron and fruit juices, then cook for 2 minutes on medium heat.
Add sugar and stir until the crystals dissolve.
Place the salmon fillets in a shallow baking dish, skin side down.
Pour the fruit juice mixture over the salmon.
Sprinkle the Australian mountain pepper (or Szechwan peppercorns) on top, with a pinch of salt.
Bake for 12 minutes.
For the greens:
Sauté the garlic for one minute on high heat.
Add the greens (either Australian warrigal or American spinach) by handfuls.
Sauté the greens for 8 minutes or until tender.
Serve the salmon on a plate next to the cooked greens, and garnish the greens with chopped Bunya or Macadamia nuts.
Reviews
Most Helpful
The flavors didn't quite come together for me. There were too many things going on that almost meshed, but not quite. Probably there needs to be quite a bit of tasting of the sauce, especially to balance the acidity and sweetness of fruit juices. The variety in textures is very nice.I like the technique of briefly cooking the ginger slices. They were soft enough to eat comfortably, not woody, and added a little flavor surprise.

Very easy to cook with fresh ingredients.... the juice was quite rich but after a few mouthfuls I was used to it and thoroughly enjoyed it! Great idea to put the crushed macadamia nuts on the greens.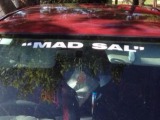 I'm not a big fish eater so I scaled this recipe down and made it for my partner - this review is really his. He was worried about the sauce so I seared the salmon and spooned a tablespoon of sauce over it before keeping it warm in the oven. He gives the recipe a two thumbs up ( which means five stars or more!!) An elegant meal and thanks to my friend Honni, I had the Australian mountain pepper berries.