Double Cheddar Cheese Potatoes
katew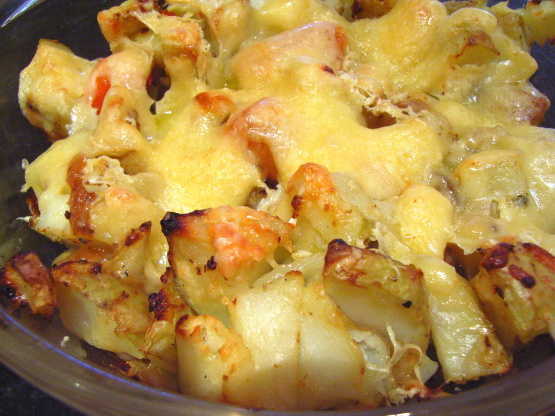 This is from Southern Living 2000 Annual. I prepared this several time after that publication, then forgot about it. It Comes together quickly and tastes like you spent the day. The frozen scalloped potatoes must thaw in frig overnight.

Top Review by katew
I made this for DD as she was at home resting today after spending yesterday in hospital with concussion. She was wanting comfort food and these cheesey potatoes were perfect. I omitted the breadcrumbs and just topped with more cheese. She adored this dish.
Thaw scalloped potatoes in frig overnight.
Stir together potatoes and next 5 ingredients.
Spoon into lightly greased 11x7 baking dish.
May be covered and chilled if desired.
Sprinkle with bread crumbs.
Bake at 350 degrees for 1 hour or until deep golden brown.
Let sit 10 minutes.