Dipping Sauce For Spring Rolls
Pam-I-Am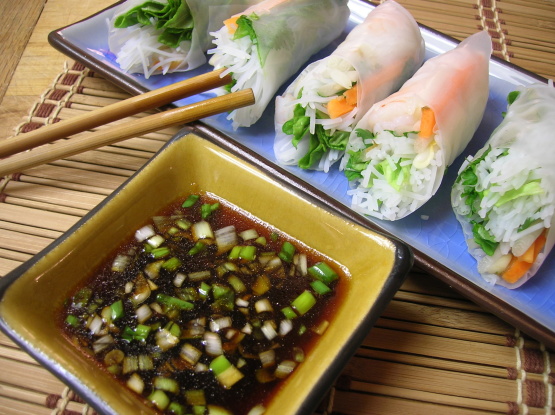 A fast, easy, tasty dipping sauce from Rachael Ray's 30 Minute Meals. Add a pinch of crushed red pepper if you want a little heat.

Have to agee with the previous reviewer, had a bit of a strong flavor from the vinegar - added 2 tablespoons of water and tasted much better! Thanks for posting - will make again.
Combine all ingredients in a bowl, stirring with a whisk to combine.