Delicious Steak With Onion Marinade
diner524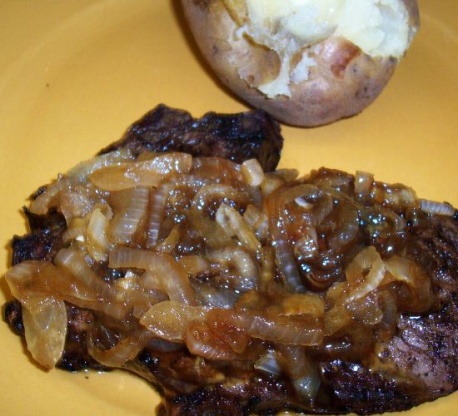 Another I've not tried, but looks good! Times are an estimate till I make it. Please let me know how long it took if you make it first!

It is prettty good, but I couldnt eat a lot of it.
Heat the oil in a heavy-based pan and cook the onion over a low heat for 15 minutes, until soft.
Add the sugar and vinegar and simmer until syrupy.
Season, tip into a dish and set aside.
Heat a non-stick griddle or frying pan until very hot.
Add the steaks and cook for 1 ½ minutes on each side. (Longer if you prefer it well done).
Top the steaks with the onion and serve with spinach, roasted tomatoes and mashed potato on the side.