Delicious Reuben Bread (Abm)
Kim127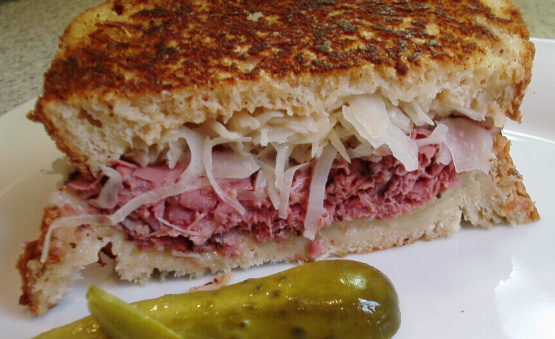 Bake the sauerkraut in the bread for Reuben sandwiches. Add Thousand Island dressing, shaved corned beef and a couple of thin slices of Baby Swiss cheese. Saute in butter...OOOOO my---you're in Irish heaven!
Enjoyed this bread a lot especially warm spread with a little butter. (Don't think I would have liked it as much plain.) Made this b/c we had some leftover sauerkraut. Didn't have the caraway seeds, so left those out and subbed sour cream for yogurt since that's what I had on hand. Thanks! Will make again whenever we have leftover sauerkraut!
Place all ingredients in bread machine according to manufacturer's directions or in order given.
Choose settings for Light Basic and Medium crust.
Variation: Set for dough only cycle; remove and divide into individual sandwich-sized loaves. Let rise until doubled on baking sheets, and bake at 350 degrees F.; until hollow sounding when thumped, about 15-20 minutes.