Day After Thanksgiving Fiesta Turkey Salad (Leftover)
Marlene.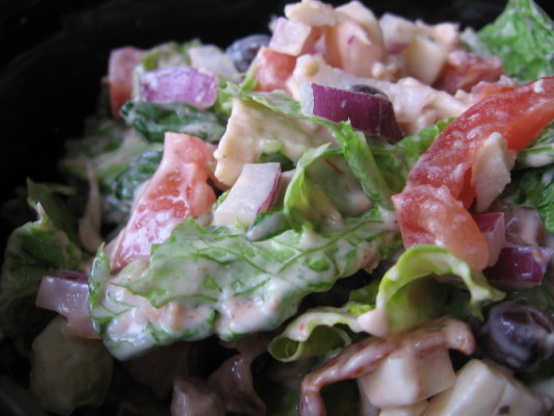 From a Hellman's Mayonnaise advertisement. Posting this here for the day after Thanksgiving! Use that turkey in a different way.

Fabuloso! So pretty with the red onion dice too! Have a second turkey to smoke - it'll go straight away into the next round of this salad - served with French Country Soup & chewy toasty ciabatta rolls. On the permanant rotation (another one of the recipes that makes the trip to the turkey processing plant worthwhile!) TYTYTY for the keeper!
Combine the mayo and salsa.
Toss with the remaining ingredients before serving.