Pamela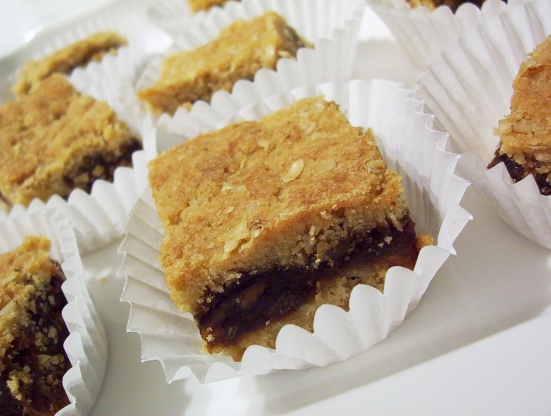 I used to scout out date squares at bake sales when I was a kid. Definitely my favourite bar. I love the textures and flavours; buttery, crumbly crust; sweet, sticky date filling. A treat all the time!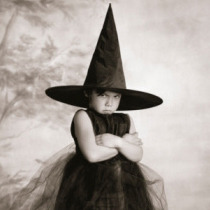 My search for the *BEST* date square has finally ended. I just love the addition of coconut and pecans in the crumb mix. Right up my alley. Another plus is the fact that it is not overpowered by the dates. Fantastic. I used pre-chopped dates (no where near as messy as cutting your own) and they only took 20 minutes to thicken up. I also cut the recipe in half (since I'm the only one in the house that loves these) and baked in an 8x8 glass pan for 40 minutes. These cut better than any other recipe I've tried too. All around.....*THE* best! Thanks so much for sharing your wonderul recipe!
Simmer dates in orange juice and cinnamon for 30 minutes, or until thickened, stirring occasionally. (be careful not to scorch mixture if it gets too thick)
Combine flour, salt and brown sugar and cut in butter until mixture is crumbly. Stir in coconut, nuts and oats.
Press half of dough mixture into bottom of 9 x 13 inch pyrex baking dish. Pat dough flat with a sheet of wax paper on hand.
Spread date mixture to within a half inch of edges.
Top with remaining dough and flatten lightly with wax paper on hand.
Bake in a preheated 375 degrees F (190C) oven for 45 minutes, or until golden.
Let cool in pan and cut into 24 bars (4 long strips cut by 6 shorter strips).