Bergy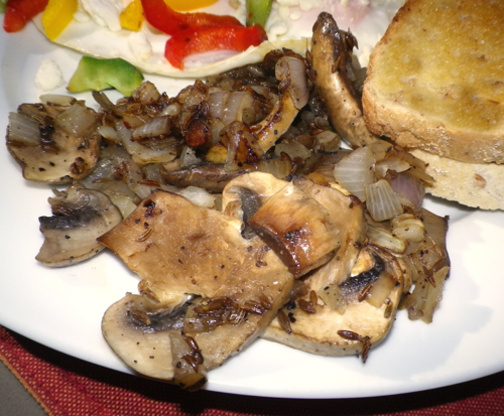 This is a quick & easy recipe for sauteed mushrooms the way they are eaten in the Czech republic (formerly Czechoslovakia). These mushrooms are delicious & make a great side dish. Posted for ZWT.

Top Review by Bergy
Loved the recipe - What a difference a few caraway seeds make. Cut way back on the butter. Served with Greek Eggs for a Sunday Brunch. Will make again for sure
Fry onions in melted butter. Cook 4 to 6 minutes or until translucent; add mushrooms, caraway seed and salt.
Sautee for 10 to 15 minutes & serve immediately.