Parsley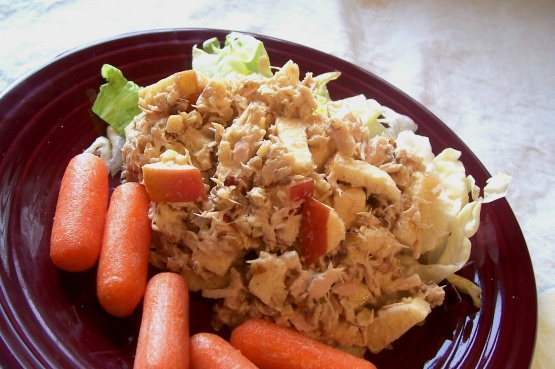 This is my mother's tuna salad. I added the walnuts after I married a man who loves nuts. Melt it with cheese on an English muffin or a piece of rye for a quick lunch.

My husband liked this as is but it was way too much mustard for my taste. If I make it again, I may cut the amount of mustard in half.
Mix tuna, apples and walnuts with a fork in a medium bowl.
Add mustard and mayonnaise to taste (amounts are suggestions).
Shake in curry powder and mix.