bev107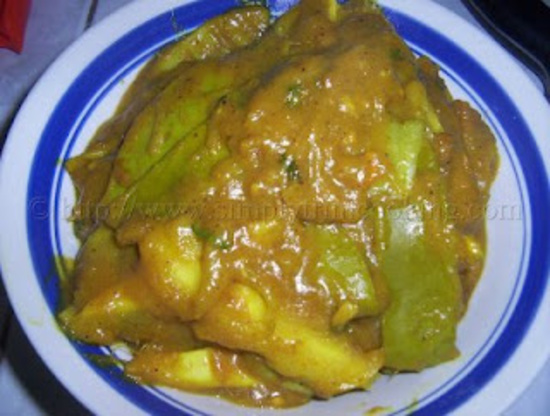 A deliciously differnt way to prepare Mango!

A very nice easy way to use mangoes in the main meal. I found adding yoghurt made it quite tart and the kids weren't as fond of this as a result. Didn't stop them eating it though!
Heat oil and fry mustard seeds until they pop.
Add onion, chillies and garlic and fry gently until golden.
(about 10 mins on a low heat) Add mangoes, tomato, turmeric and water and simmer gently,for about 5 mins.
Add salt and sugar to taste.
Stir in optional yoghurt if a creamy consistency is preferred.
Serve hot with rice and mango chutney.