Cucumber Raita (Cucumber Salad)
MomLuvs6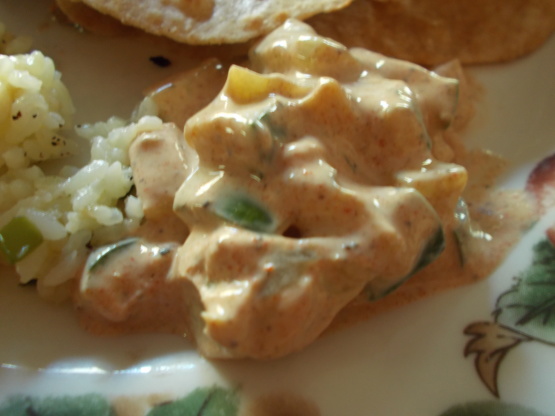 This is a recipe I am posting for ZWT - India, untried by me at this time. I found this recipe on "Greeting India". Sounds like a wonderful side dish of cucumber salad. Time doesn't include the time to drain yogurt so allow 1/2 hour in addition to time posted.

We liked this very much. In fact it was completely finished in about 3 minutes. It is a cooling and delicious side to have with Indian food that is heavily spiced or hot from red pepper or chilies. I could eat this all by itself and be very happy. Thanks for posting the recipe.
1. Drain excess liquid from yoghurt by placing it in a mesh strainer or in cheesecloth for about half an hour.
2. Roughly chop the cucumber with its seeds and skin. Season with salt, black pepper, and lime juice. Set aside.
3. Transfer the drained yoghurt to a large bowl. Add cucumber mixture, cumin, and paprika. Mix well.
4. Allow the raita to chill for 10-15 minutes, then garnish with mint.
5. Serve as a cooling side dish with curried vegetables and rice.