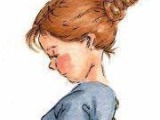 I got this recipe out of the September issue of BBC Good Food Magazine. I made it last night for a dinner party and it was delicious! I love the herby crust which went really well with the underlying flavor of the Dijon and honey. I served it with a potato gratin and steamed asparagus.
Directions
Heat oven to 200*C/fan 180*C.
Mix together the herbs, breadcrumbs and lemon zest and place on a plate.
On a separate plate, mix together the mustard and honey.
Place the racks of lamb in the mustard and honey, moving them around so they're well covered, then roll in the herby breadcrumbs.
Heat a frying pan, add a little olive oil and place the lamb in it to brown on all sides, sprinkle with salt and pepper, and then cook in the oven for 15 to 20 minutes or until cooked as you like it.
Serve with Potato and Fennel Dauphinoise, some dressed rocket and a little salsa verde--.