Crosby Elementary School Sloppy Joes--Adapted
katew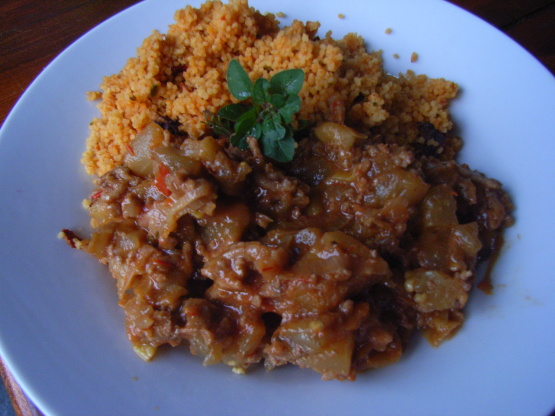 Crosby Elementary School via the Food Network. These remind me of those I loved as a child--except I do not remember any crunch to those. Thus, I have adapted this recipe to saute the vegetables briefly with the beef. WARNING: These are VERY sweet, so adjust the amount of ketchup and/or brown sugar to moderate that, if desired. If you wish to increase the amount of vegetables, without anyone noticing :-) you can, as I did, add a few tablespoons of finely diced eggplant to the vegetables when sauteing them.
Brown the beef in a large pot and drain well.
Return it to the pot with all the vegetables and saute until the celery is just tender.
Add the remaining ingredients (except the buns) and cook, stirring, until hot.
Divide the beef mixture among the buns and serve immediately.
The beef mixture freezes well!