A wonderful filling for tacos, burritos or on chips!! An easy way to wow people with no effort. Great for mexican food buffet.
1 (4 lb) pork roast or 1 (4 lb) pork tri tip
1 (1 1/4 ounce) envelope taco seasoning mix, spicy or regular, to taste
1 (15 ounce) can refried beans, any type
2 cups shredded cheese
Directions
Place pork in crock pot, sprinkle 1/2 the taco envelope on meat.
Smear refried beans on pork, then sprinkle on the rest of the taco mix.
Cook on low for 6-8 hours.
When done, shred or break up roast, stir in cheese and enjoy.
Most Helpful
This is sooooo good and sooooo easy. I used a smaller pork roast, the kind that is ties in strings and doesn't seem to have much fat on it (not a tenderloin though). I removed the strings before cooking and followed the directions exactly except I did not stir in the cheese. You definitely taste the refried beans in the final product but I am a fan of refried beans. I made a crispy quesadilla using corn tortillas and shredded cheddar. Soooo delish!

This was delicious! Quite possibly the most delicious meat mixture for tacos I've ever had! I adore refried beans, so the idea of pork smothered in them was heavenly to me! Once shredded and mixed with the beans and cheese, this was one seriously amazing mixture. Will definitely make this again!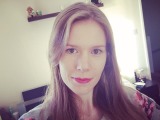 Very tasty, comparable to carnitas! Especially liked the fact that the meat was tender and juicy but not soupy and could actually be scooped into tacos. We did not add the cheese, but used the usual taco toppings and they were great.