Crock Pot Pork and Sauerkraut
Parsley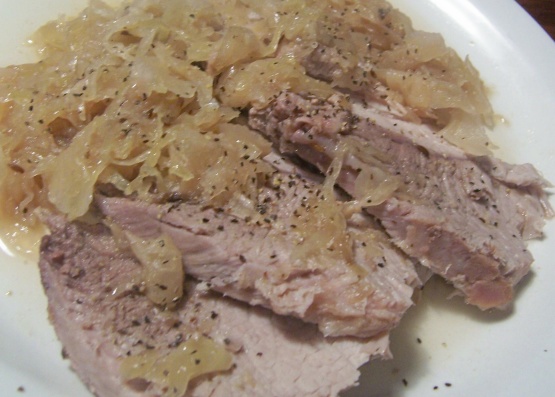 Traditional Pa Dutch New Year's Day meal. Serve with mashed potatoes. :)

This recipe was very easy and delicious. My husband, who never cooks, made this for the family, and everyone loved it. I would definitely make it again. He made it using pork chops and it was perfect! Thanks for posting!
Place pork loin in crock pot. Sprinkle with caraway seeds and black pepper.
Place diced apple (or applesauce) on top of pork.
Pour sauerkraut and juice on top.
Evenly sprinkle the brown sugar on top of the sauerkraut.
Drizzle the top with melted butter.
Cook on low for about 8 hours or until pork reaches internal temp of at least 160 degrees F.
Stir the sauerkraut around a bit before serving.