Croatian Spinach Stew ( Spinat Cuspajz")
nitko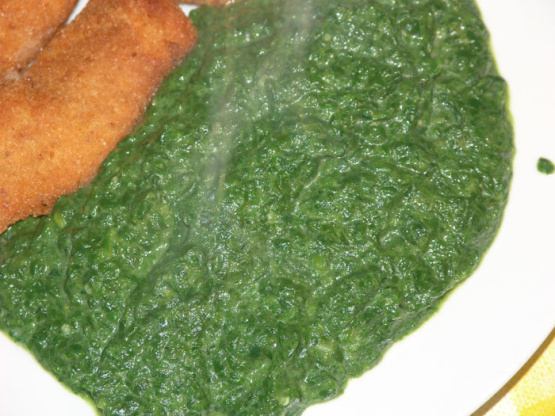 This recipe is at least 200 years old. My grand-grandmother was preparing spinach that way, my, grandmother was preparing that way, my mother was preparing that way, so I am preparing it that way. This is very healthy meal, although it is prepared on pork fat. One important fact: never re-heat the spinach – you will have digestion problems.
Clean the spinach leaves and put them in boiling water for 5 minutes.
Drain the leaves and using large knife (or multi-practic machine): cut them to mash.
Take a pot, melt butter, add flour and garlic, and add cold water to make a kind of "sauce veloutè".
Add mashed spinach pour milk (or cream) season with salt and pepper.
Nutmeg is optional.
Cook for 10 minutes.