Prep 20 mins
Cook 25 mins

Directions
Rinse quinoa thoroughly; drain.
Heat quinoa and broth to boiling in 2-quart saucepan; reduce heat.
Cover and simmer 10 to 15 minutes or until all broth is absorbed.
Stir in cream cheese and basil; cover and remove from heat.
Melt butter in 10-inch nonstick skillet over medium-high heat.
Cook garlic in butter about 30 seconds, stirring frequently, until golden.
Stir in vegetables; cook about 2 minutes, stirring frequently, until vegetables are crisp-tender.
Toss vegetables and quinoa mixture together.
Top with Romano cheese.
Reviews
Most Helpful
This is great! It is easy, healthy and very versatile because you can use whatever vegi's you have. Even my toddler loved it! Thanks for the great recipe Vino Girl....
I really enjoyed this dish. It is very creamy like risotto, only much faster to prepare without the constant stirring. It is also versatile with regards to vegetables on hand. For example I used snow peas, carrot, broccoli, and zucchini in last night's dinner (along with fresh garden basil). But you could really adapt this for what is in season. Very glad I tried this after seeing Starrynews' awesome picture. Thanks! [Made for Bargain Basement tag]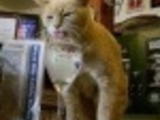 Very nice, easy to prepare dish. For the ingredients with options, I used chicken broth, neufchatel cheese, and sweet onion, red bell pepper, sugar snap peas, and carrots for the vegetables. We enjoyed the combo of the crisp veggies with the creamy, fluffy quinoa. I added some chopped fresh oregano and parsley along with fresh basil from the garden and a sprinkle of pepper. Thanks for sharing!