Creamy Noodle and Ground Beef Casserole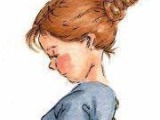 This is a great and very tasty casserole, very popular at potlucks and a good company dish.
Directions
Combine sour cream, cottage cheese, onion and parsley.
Set aside.
Cook noodles and drain.
Brown ground beef in oil.
Drain off liquid and discard.
Stir in tomato paste and seasonings.
Preheat oven to 325*F.
Grease a 9X13 pan.
Begin layering as follows: 1/3 meat sauce, 1/2 noodles, 1/2 sour cream mixture.
Repeat these layers, ending with meat sauce.
Bake, uncovered, 1 hour until golden brown and bubbly.
Let stand for 15 minutes before serving.
Most Helpful
Fabulous! I followed the recipe to a T except during the last 10 minutes of baking time I sprinkled it with Parmesan cheese so it would have a nice golden topping. It turned out great! Thanks for the recipe.

Yep! It's a keeper. I made it tonight, and it was the first time in a while that nobody fussed about dinner - one way or another. I didn't really change anything, except, I could only get a package of Kluski noodles (those nice Polish ones), so they probably absorbed more liquid than your basic egg noodles. It reminded me of lasagna - Thanks!

The taste on this was good, but the proportions seemed off. Next time I'll use more sauce ingredients and up the onions and spices to give it a little more kick. Overall it was a success, however, and one to keep.