Cream Cheese Ball Surprise
MomB4202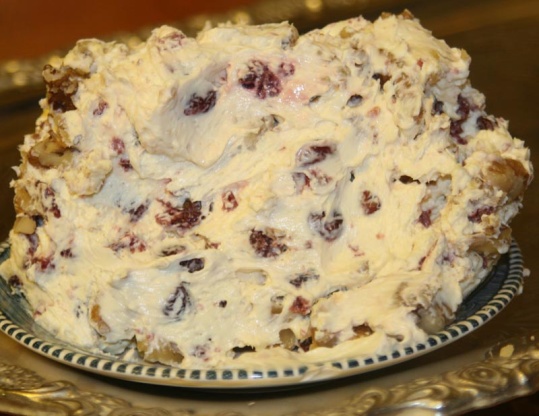 Very different from your average cheese ball. The orange juice and craisins make this recipe stand out. Everywhere I take this, I am asked for the recipe. Easy and Delicious! Measurements can be changed according to your tastes. You can make this the night before and place in fridge until ready to serve. Serve with Wheat Thins.
16

ounces cream cheese
1⁄4 cup frozen orange juice concentrate
3⁄4 cup craisins (i like to use a mixture of whole craisins and some that i have choppped in food processor)
chopped walnuts
Soften cream cheese.
Mix softened cream cheese, orange juice concentrate, craisins in bowl.
Form mixture into ball using your hands.
Roll in chopped walnuts.
Refrigerate until ready to serve.