PaulaG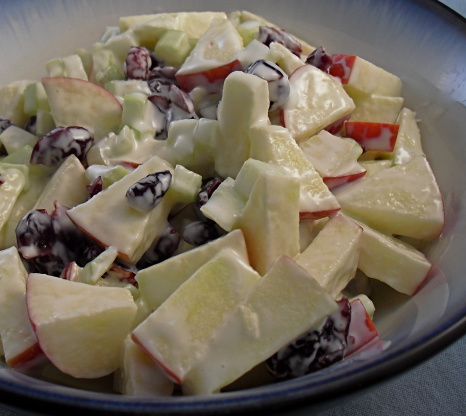 A recipe from A Taste of Home I received from KyJo. I plan to pass the magazines around, so I'm storing this recipe here. I haven't made it yet;-)

I am a subscriber to Taste of Home. I have made this recipe several times. It is easy and tasty every time I make it. Also 3 points per serving for anyone on Weight Watchers.
In a serving bowl, combine the apple, celery and cranberries.
In a small bowl, combine mayonnaise, sugar and lemon juice.
Pour over apple mixture and toss gently to combine.