Shawn C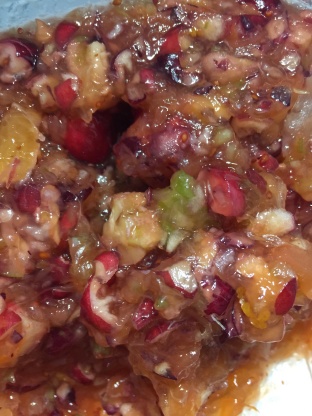 We have this every year at Thanksgiving. It makes a lot so there will be plenty to freeze. Looks strange but the taste is a great change from traditional cranberry sauce.
Grind cranberries in blender.
Then mix all ingredients including orange zest together except water and Jello.
Dissolve Jello in water then combine with other ingredients.
Place into desired serving bowl and chill about 3 hours until set.
This freezes great for later use! thaw in fridge.