Cranberry Pistachio Refrigerator Cookies
Prep 20 mins
Cook 12 mins

From Robinhood flour Posting for safe keeping. This makes alot of cookies DOUGH NEEDS CHILLED OVERNIGHT and is not included in prep time TIP: Plastic wrap boxes work well for shaping square cookies. Line box with plastic wrap and pack dough firmly inside. Wash and dry frozen juice containers and fill with dough for perfectly round cookies. Simply remove bottom of containers and push out the chilled dough. Also, as a substitute for the cranberries and the pistachios, use any combination of your favourite dried fruit and nuts. TIP # 2 Rolls in refrigerator for 3 months or freezer for 6 months
Directions
Preheat oven to 375ºF (190ºC).
Combine flour, baking powder, baking soda and salt.
Cream butter, sugar, eggs and vanilla together thoroughly.
Add dry ingredinets gradually, mixing until smooth.
Stir in nuts and cranberries.
Shape dough into 2 rolls about 1 1/2 inches (4 cm) in diameter. Wrap in waxed paper or plastic wrap and chill overnight.
Cut roll into 1/2 inch (5 mm) slices. Place on cookie sheet.
Bake for 8-12 minutes or until light golden. Cool 5 minutes on sheet, then transfer to rack and cool completely.
Most Helpful
Really enjoyed these cookies! They are delicious and the colors are perfect for Christmas. The sweet cranberries work wonderfully with the pistachios. Will make again!

Wonderful! I'm going back to refrigerator cookies and found yours;happy I did because we love them. I did use foil box to shape them; brilliant! thanks. Rita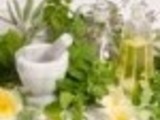 I made these over the weekend and they are delicious! I used dried cherries and chocolate chunks for my mix-ins! I was going for a Cherries Jubilee type cookie and this delivered! Thanks so much! :) [Made for Newest Zaar Tag]