Cracked Wheat Bread (For Bread Machine)
Bobbiann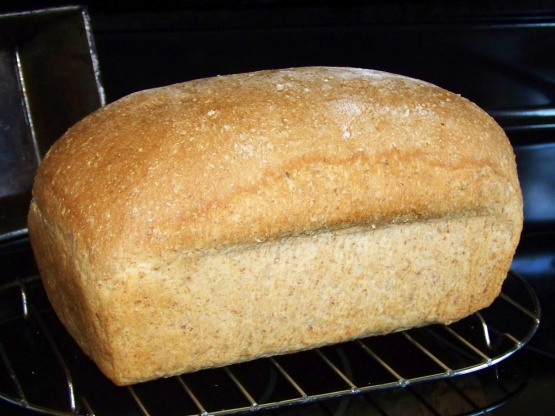 This recipe was in the booklet that came with my bread machine 12 years ago. A delicious bread. Preparation time is hands-on time and does not include the time in the bread machine. Baking time is for if you bake in the oven.
Add ingredients to bread bucket in order recommended by the manufacturer.
Select desired setting. I use the dough setting on my machine. Press "start".
If you used a regular setting, remove the finished bread when it is finished baking.
If you used the dough setting, dump the dough onto a floured countertop when the cycle is finished, knead a few times to remove air bubbles, shape into a loaf and place in greased loaf pan. Let rise until doubled or at least somewhat bigger, about 1 hour.
Bake for 35 minutes in oven preheated to 400ºF.