vrvrvr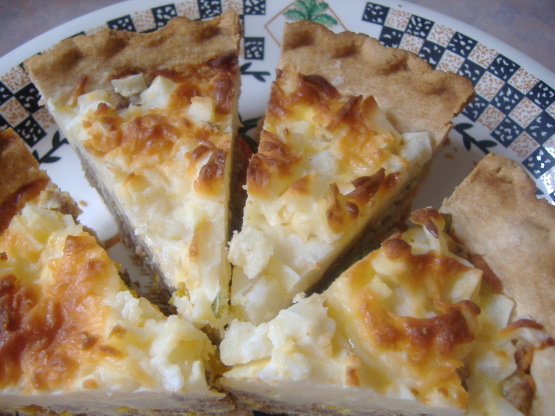 A friend gave me this recipe I use to fix it often when our church met for Tue and Thur morning breakfasts. Of course I normally had to make a couple of them.

Just lovely! Thank you :-)
Preheat oven to 375°F.
Place crust on baking sheet.
Sprinkle sausage around bottom of crust.
Top with potatoes, onions, bell peppers and cheese.
Beat eggs, milk, salt and pepper until blended; pour over sausage-potato mixture in crust.
Bake 30 minutes or until egg mixture is cooked and crust is lightly browned.
Sprinkle with additional cheese and peppers, if desired.
Makes 6 servings.