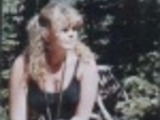 Directions
Combine all ingredients in the order given.
Can be made with regular or rapid bake cycles.
Reviews
Most Helpful
DH makes bread daily in our machine, he's always looking for something a little different, so I gave him this recipe. We loved it!! especially good toasted, He used 2% cottage cheese. This will go in his favourites book, thanks for posting!!

I with I could give this 6 stars! I loved the flavors in this bread! I did have to add another 1/2 cup flour, because the dough was very sticky. But I never blame the recipe for that stuff, because my human error can affect that :) I used Rapid Rise for the first time with this. It puffed up and made a beautiful loaf! We ate it with a Chicken Spread recipe that I also got from this site. I will definitely make this again!

This is a great recipe...I have made it twice this week...DH says that for machine bread it is really good. I really enjoy it toasted. Thank you for posting this awesome bread recipe.