jrusk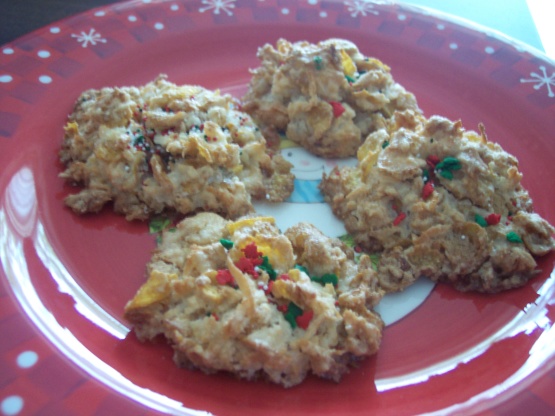 I choose to make these around x-mas time because they remind me of my grandma.

Loved these yummy meringues! The perfect combination of chewy coconut and corn flakes. Great year round, not just at holiday time. Also good to keep in mind when you have some egg whites to use up. Thanks for sharing the recipe!
Beat egg whites until stiff, fold in balance of ingredients, drop on buttered Aluminum cookie sheets & bake until lightly browned. temperature 275-300 (Make sure you watch these, they burn quickly,using egg beaters doesn't work!:).
For X-mas: Add one red hot on top of each cookie.