Hipfan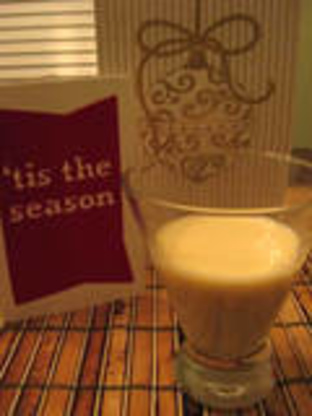 Great holiday treat! I reduced the amount of Southern Comfort by half from the amount originally posted to make it smoother and less strong. If you want it stronger, please measure 3 to 1 eggnog to Southern Comfort. Happy Holidays!
1⁄2 ounce Southern Comfort

3

ounces eggnog (light eggnog is fine too)

garnish

whipped cream
nutmeg, grated, to taste
Combine chilled ingredients in a shaker (no ice). Shake well.
Strain into a chilled martini glass.
Top with a dollop of whipped cream and dust with nutmeg.