Nimz1466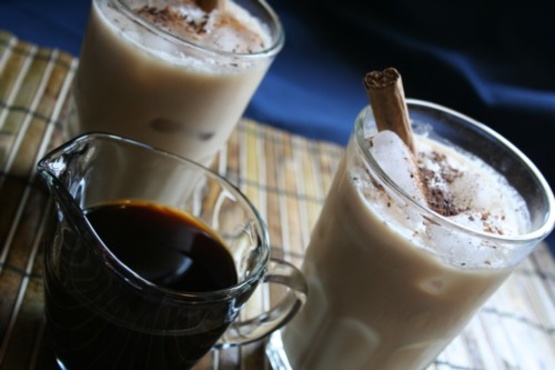 This syrup can be used in making a milk shake, milk nog, and other milk beverages where coffee flavor is desired. I have yet to try this recipe but have often wanted a coffee flavoring for baking. (Time does not include cooling the syrup.)

Plus five more ***** I luv Coffee Syrup but hate the price. Its really the only way I can stand milk. And the fact that I can use what ever flavor coffee I like is wonderful. Luv it on ice cream to. Thank you so very much.
Boil the sugar and water together for about 5 minutes.
Pour over the ground coffee.
Let stand until cool; strain.
Refrigerate syrup in a sealed container.
**This syrup can be used in making a milk shake, milk nog, and other milk beverages where coffee flavor is desired.