havolina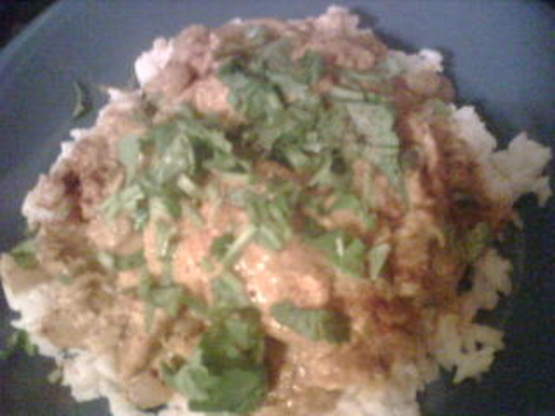 I made this one day by accident for lack of a curry paste. I was forced to create my own and it has become a favorite in my household.
Top Review by Lew124
This is a really great recipe!!!! All the seasoning went well with each other. I put less pepper on the fish because paprika is already a little spicy. Then when you the curry as part of the sauce I put a little less curry. I used curry paste. I have to cut down on the spiciness due to my family not liking too much kick. After I married the curry paste with the coconut milk it was a little bland so I added some salt. I was very impressed with the results. I will def make this again. Thank you!!!!
Season tilapia fillets with salt, chile powder, and black pepper. Set aside.
In iron pot, heat olive oil; add curry powder stirring often. Allow curry powder to practically burn. Add a little water whenever paste becomes too sticky.
Add most garlic and onions until well coated.
Add coconut milk. Stir. After 1 minute, add fish and remaining garlic and onions.
Lower heat and cover for about 15 - 20 minutes.
Serve over jasmine or coconut rice.