PaulaG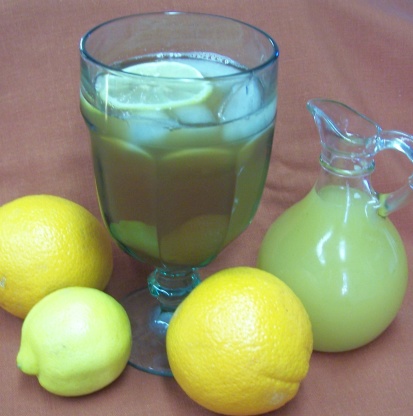 This is from The Best Of Country Cooking. Very refreshing!

A very nice change from plain brewed tea. My DH likes his tea sweeter than I do and it was nice to be able to flavor our tea seperately.
In a large saucepan, bring the water and sugar to a boil.
Reduce heat, add juices and lime peel.
Simmer, uncovered, 30 minutes.
Strain syrup; refrigerate 2 hours.
For one serving: Add 1/4 cup syrup to 3/4 cup tea.