2Bleu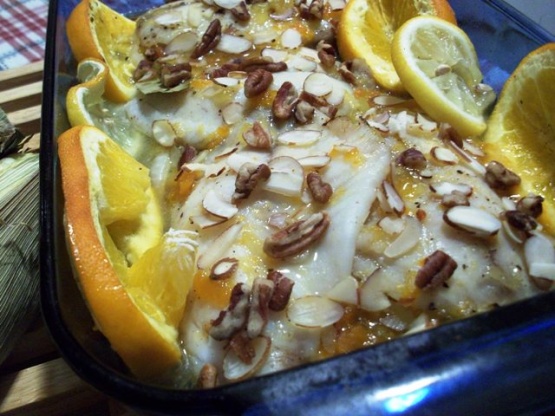 From an old Dallas Cowboys Wives cookbook - fish with a great tropical flair!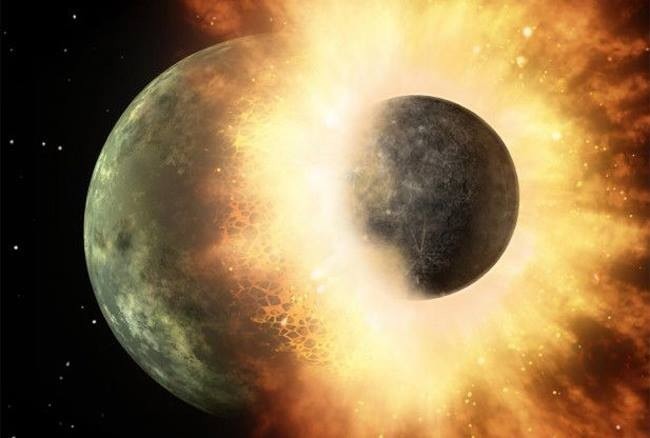 Top Review by 2Bleu
Mixed reviews here. I made as directed (1/2 recipe) with talapia but added almonds as well. Buddha gave it 5 stars all the way even though he didn't like the nuts. I didn't like the onion layer at all and it seemed that that is all I could smell.... on the fish, the white rice, and the corn cobs that accompanied the dish. I did like the nuts as it gave a nice crunch and they were sweet from the preserves. Made again, I would omit the onion all together but then Buddha would be upset because he loved them. Thanks for sharing the recipe.
Grease a 13x9 baking dish. Place sliced onions in a layer on the bottom of the pan.
Place fish fillets on top of the onions and season with the seasoned salt, pepper, garlic powder, crushed red pepper flakes, and parsley.
Place the bay leaves in the pan around the fish. Squeeze the lemon and orange slices over the fish, then place the slices around the fish in the pan.
Place pats of butter around the fish in the pan.
Cover with aluminum foil and bake at 350 degrees for 20 minutes.
In a small saucepan, warm the apricot and pineapple preserves with the water.
After the 20 minutes, remove from oven and remove foil. Drain most of the liquid from the pan.
Spoon the warmed preserves over the fish. Sprinkle the pecans over the preserves.
Bake at 350 degrees, uncovered, for 10 more minutes.