Cilantro-Lime Vinaigrette
Ambervim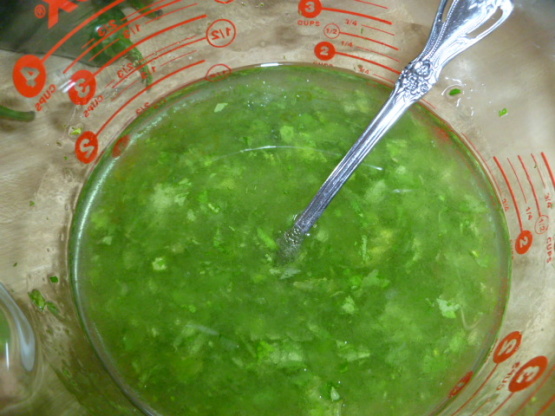 Recipe by Our Best Bites - You'll just need a few ingredients that you may already have on hand--canola oil (olive oil was too strong), rice or white wine vinegar (regular white vinegar would also work), lime juice, sugar, Kosher salt, lots of garlic, and cilantro.
In the jar of your blender, combine lime juice, vinegar, garlic, salt, and sugar. Blend until ingredients are completely combined.
With the blender running, add the oil in a steady stream. Add cilantro and blend until the cilantro has broken down but still maintains some of its texture.
Serve with greens, on any type of Mexican salad, or use as a marinade.