Chopped Salad With Tuna - South Beach
kpmoore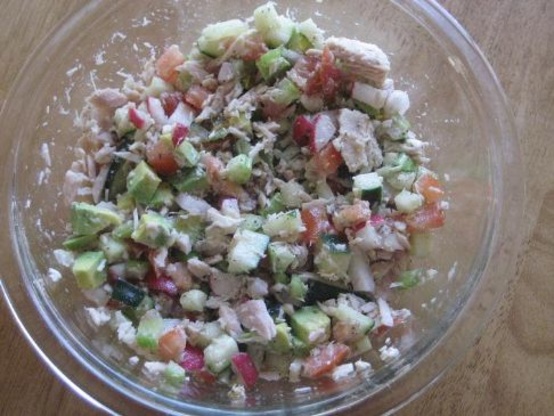 From The South Beach Diet Book, this salad is very fresh and light, but still filling. The flavor of the veggies is enhanced by the tangy dressing.

I agree, this was a huge salad! I didn't have avocado so I cubed some lowfat cheese instead. I found the dressing to be a bit tangy too, but I think it probably goes with the territory of low-carb and not being able to offset that tang with sugars.
To make the salad: Layer the tuna, cucumber, tomato, avocado, celery, radishes, and lettuce in a large bowl.
To make the dressing: Mix the olive oil, lime juice, garlic and pepper.
Drizzle dressing over the salad.