Chocolate Sour Cream Bundt Cake
Rita1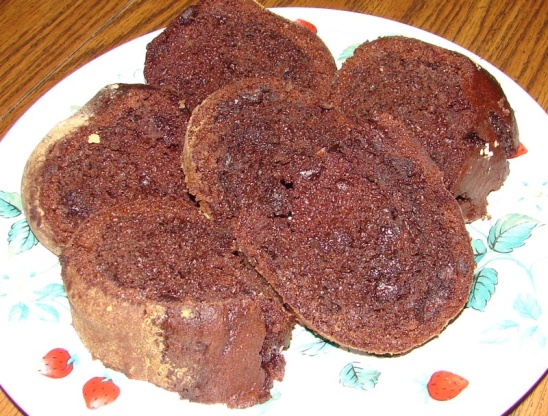 This is a combination of several recipes. it is one of my family favorites. sometimes i ice this cake and sometime i don't. with all the chocolate chips in it, icing isn't really necessary.
In a mixing bowl, combine cake and.
pudding mixes, sour cream, eggs, applesauce
and water. beat on low speed for 2
minutes. fold in the chocolate chips.
transfer to a greased and floured 10-in.fluted tube pan.
bake at 350% for 60-65 minutes or until a.
toothppick inserted near the center comes.
out clean. cool for 10 minutes before removing from pan.