Chocolate S'mores Martini Recipe
CIndytc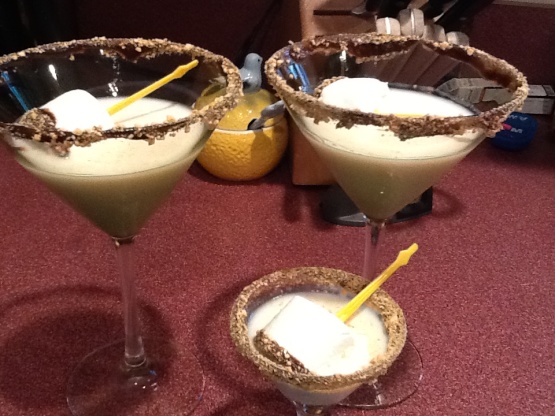 Got this recipe off Pinterest! Loved the picture so putting here for safe keeping, gonna try at Easter!
Drizzle chocolate syrup in chilled martini glass. Rub marshmallow cremem around the rim of the martini glass and coate with crushed graham crackers.
Shake vodka and liqueur over ice and pour into glass.
Place large marshmallow on skewer and dip end in chocolate syrup then in crackers. Put on top of drink, serve happy guests!