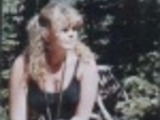 sweet creamy middle in this cake.
1 (18 ounce) package devil's food cake mix
3 eggs (or as called for by your cake mix)
1⁄3 cup oil (or as called for by your cake mix)
1 1⁄3 cups water (or as called for by your cake mix)
2 (2 ounce) packages chocolate mousse mix
2⁄3 cup milk
1⁄3 cup raspberry liqueur
1 (12 ounce) jar chocolate fudge topping or 1 (12 ounce) jar raspberry fudge sauce
fresh raspberry (optional)
Directions
Prepare cake mix as directed in 9" round cake pans.
Prepare mousse mix as directed except use the milk and liqueur for the liquid.
Split each cake layer in half horizontally with a serrated knife.
Place bottom of one layer on a cake plate.
spread with 1/3 cup of the fudge topping.
Spread 1/2 cup of the mousse over the fudge topping.
Repeat layers two more times.
Top with last cake layer.
Finish frosting the cake with the remaining mousse.
Cover and chill throughly.
Garnish with fresh raspberries before serving.
Most Helpful
Fanatastic cake, Karen! This was so easy to prepare and so decadent. I'm submitting a photo in gratitude of your sharing such a tasty treat.
This was easy to make. Unfortunately, the mousse mix we used didn't set very well and "slid" off the cake! But the flavor was excellent! The children devoured their servings and begged for more. They even argued about who should get to lick the platter when it's all gone. We will make this again, with a better mousse! Thanks Karen.