Chocolate Peanut Butter Galore
TorNTay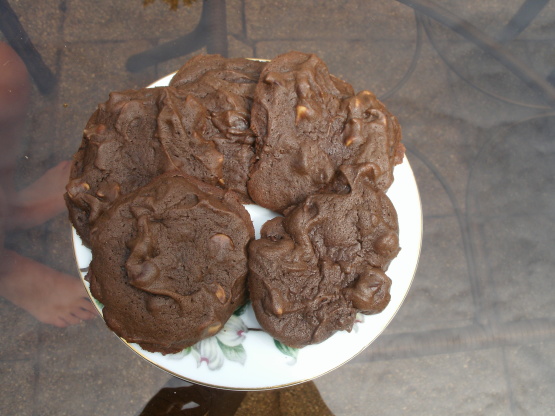 The best cookies ever. They are chocolatey and deliscious. Plus, they are super quick to make.
Get one bowl. Add smooth butter, sugar, and brown sugar. Mix until smooth.
In the same bowl add the vanilla and eggs. Mix until smooth.
Get a new bowl. Mix flour, cocoa, baking soda, and salt.
Slowly mix the two bowls together.
Put the chips into the bowls. The more chips the better. You want most of the batter to be chips.
Preheat oven to 350
Grease pan and measure the cookies on with a spoon to make drops.
Bake for 8-10 minutes.