Chocolate Chip Peanut Butter Cookies
Chou7151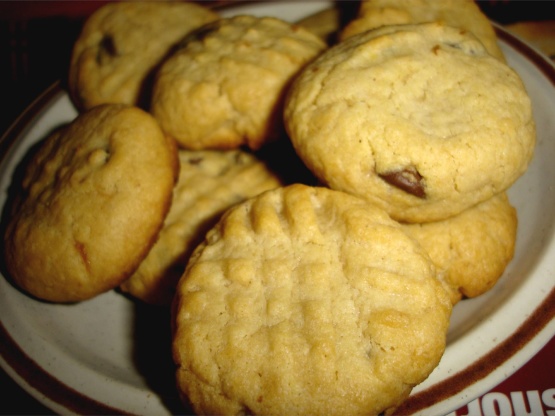 These cookies have a pretty mild taste. They're sweet, but not too sweet..If you have a more 'adult taste', then you'll probably like these cookies. For a sweeter version of this, try also adding 1/2 cup brown sugar.
Preheat oven to 350f.
In a large bowl, mix flour and butter until combined.
Mix in in vanilla, water, and eggs.
Add peanut butter and salt and mix until thoroughly combined (The mixture will be"clumpy").
stir in chocolate chips.
Mold into balls.
Bake in oven for 12-15 minutes on a nongreased cookie sheet.