moxie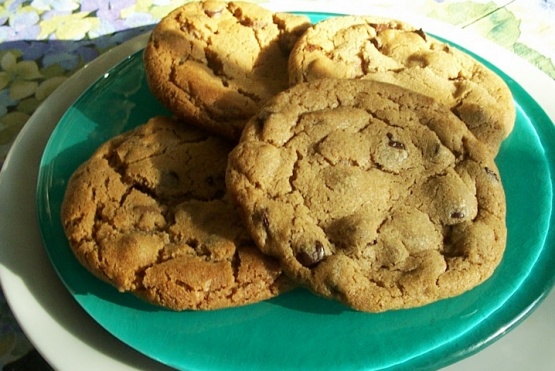 These are absolutely superb cookies :-)

Top Review by ShaGun
I made these cookies for guests tonight. Everyone ate 2-3 even though they were "full." They basically tasted like chocolate chip cookies but were darker in color. The chai tea taste was barely there. Everyone commented that they wouldn't have know they weren't plain chocolate chip cookies had I not told them about the chai tea. They still turned out nicely, but the chai tea didn't add enough for me to warrent making this one again. I added pecans to half the batter.
Preheat oven to 375 degrees F.
In a large mixing bowl combine butter, egg, vanilla extract and brown sugar until creamed.
In another bowl, combine flour, chai mix, soda, and salt.
Gradually add flour mixture to the creamed mixture.
Fold in the chocolate chunks and chips.
Roll dough into 2-inch balls, placing them a few inches apart on baking sheets lined with parchment paper.
Bake for 12-15 minutes until lightly browned.
Remove from oven, cool momentarily and then transfer to wire racks to cool thoroughly.