Chipotle Lime Marinated Grilled Pork Chops or Tenderloin
gailanng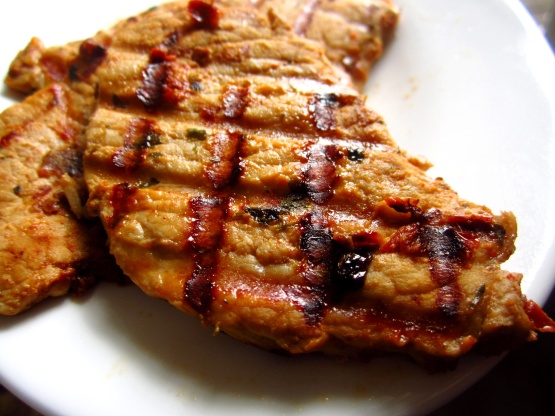 Recipe from package of pork chops.Prep time does not include marinating time. You can alternately use dried chipotle, just rehydrate in hot water for about 15 mins and then chop. I actually like this better as a marinade for pork tenderloin.
Place chops in large self-sealing plastic bag; combine remaining ingredients in a small bowl and pour over chops.
Seal bag and refrigerate for up to 24 hours.
Remove chops from marinade (discard marinade).
Grill over medium-hot coals for a totoal of 12-15 mins, turning half-wayt thru, or until done.