Chipits Grasshopper Brownie Cupcakes
sheri77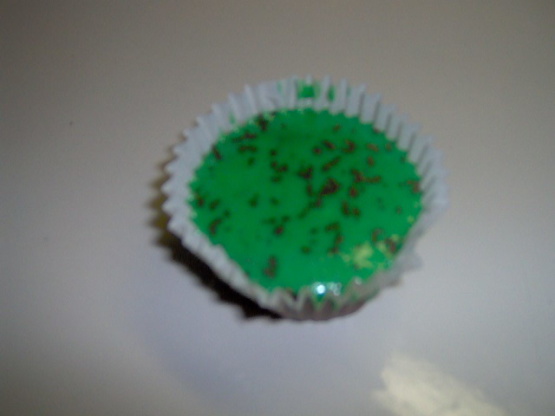 On the bag these things look sooo good, and now that i'm pregnant and all i want to do is eat chocolate, I'm going to attempt to make them today!
Melt 1 cup mint chocolate chips with 1/2 cup butter.
Stir in sugar and flour, 2 eggs and baking powder. Mix until smooth.
Pour into 24 large cups.
Bake at 350 for 15-18 minutes, or until cake tester has moist (not wet) crumbs on it. Cool.
For icing, melt 4 cups mini marshmallows with the milk over low heat. Remove, and stir in mint extract and food coloring.
chill until cool but not set (about 15 minutes).
Fold mint mixture into whipped whipping cream.
Top each cupcake with a spoonful of icing mixture. Chill.