Chinese Five-Spice Powder
Zurie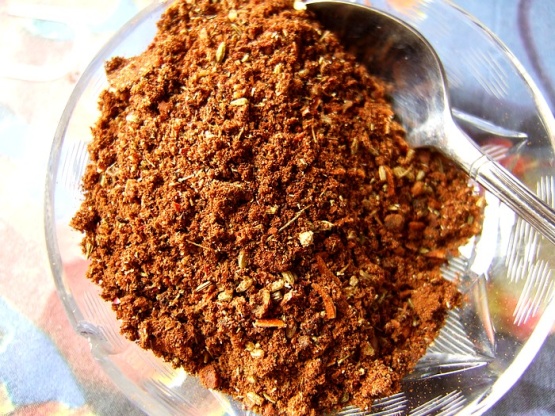 You can purchase this powder premade in the grocery store, but making your own makes for a better flavor.

Top Review by Zurie
I am so pleased I came across this little recipe!! Today I need Chinese Five-Spice for a lovely recipe. Couldn't find any in my spice cupboard. The only decent shop in the sticks where I live didn't have any. What to do?? I came home to Zaar, and found this recipe!! Fantastic. I do not have Sheczuan peppercorns, so used mixed (white, pink and black). The rest of the spices I do have. I blended it in a small coffee bean grinder. It smells great!! And guess what? As I scratched around, I DID find my Five-Spice powder ... old and with hardly any fragrance left, so I chucked it out!! Thanks for saving my Sunday night recipe!! Smells great!!!
Mix the spices together and store in an airtight jar.