Chinese Five-Spice Powder

You can purchase this powder premade in the grocery store, but making your own makes for a better flavor.
Directions
Mix the spices together and store in an airtight jar.
Most Helpful
I am so pleased I came across this little recipe!! Today I need Chinese Five-Spice for a lovely recipe. Couldn't find any in my spice cupboard. The only decent shop in the sticks where I live didn't have any. What to do?? I came home to Zaar, and found this recipe!! Fantastic. I do not have Sheczuan peppercorns, so used mixed (white, pink and black). The rest of the spices I do have. I blended it in a small coffee bean grinder. It smells great!! And guess what? As I scratched around, I DID find my Five-Spice powder ... old and with hardly any fragrance left, so I chucked it out!! Thanks for saving my Sunday night recipe!! Smells great!!!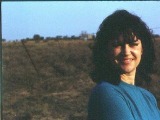 Aaaaughhh! Thank you so much for posting this-we found we needed five spice powder for a recipe and I was out and didn't have time to run to the store. This worked great! I wish I had a better way to grind up the fennel seeds than pounding them with a meat mallet but we still got the flavor anyway. Just adding the 1/2 tsp. of spice really made our chicken stir fry a lot better. Thank you again.
So happy to find this recipe. When we returned from China I meant to bring a packet of their 5 Spice home with me as we loved it so much and knew I'd have trouble finding it in our little town. Well, in the rush I forgot all about it until I went to use some and realized I'd forgotten that little plan in the rush of moving. Zaar to the rescue and I found your recipe - it's awesome and I love the smell of the spice and it doesn't make to much so that it'll always be fresh. Thanks so much for posting.