lazyme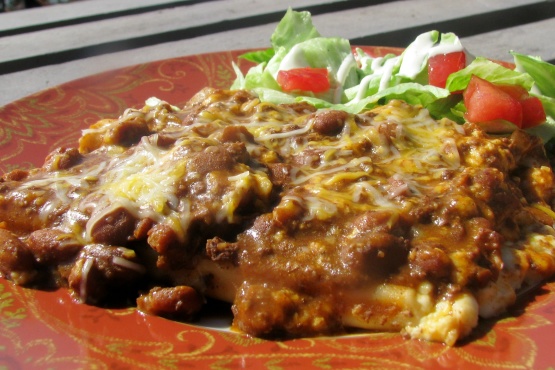 I haven't tried this yet but I hope to make it soon. The recipe calls for canned chili but this would be a nice way to use up left over homemade chili!
Preheat oven to 350 degrees. Cook manicotti shells as directed on package; drain.
Meanwhile, add oil to a large skillet and saute onion and garlic until tender. Stir in chili and water. Bring to a boil; reduce heat and simmer 2 minutes.
In a small bowl combine egg, cottage cheese and cheddar cheese. Stuff into manicotti shells.
Spoon half the chili sauce into the bottom of a greased casserole dish. Place manicotti on top and cover with remaining sauce. Cover and bake for 30 minutes. Sprinkle with additional cheddar cheese (or your preference) and bake another 5 minutes.