This dish is wonderfully spicy without being too hot. I can happily eat it by itself but it also goes really well with steamed green veggies and pasta or rice.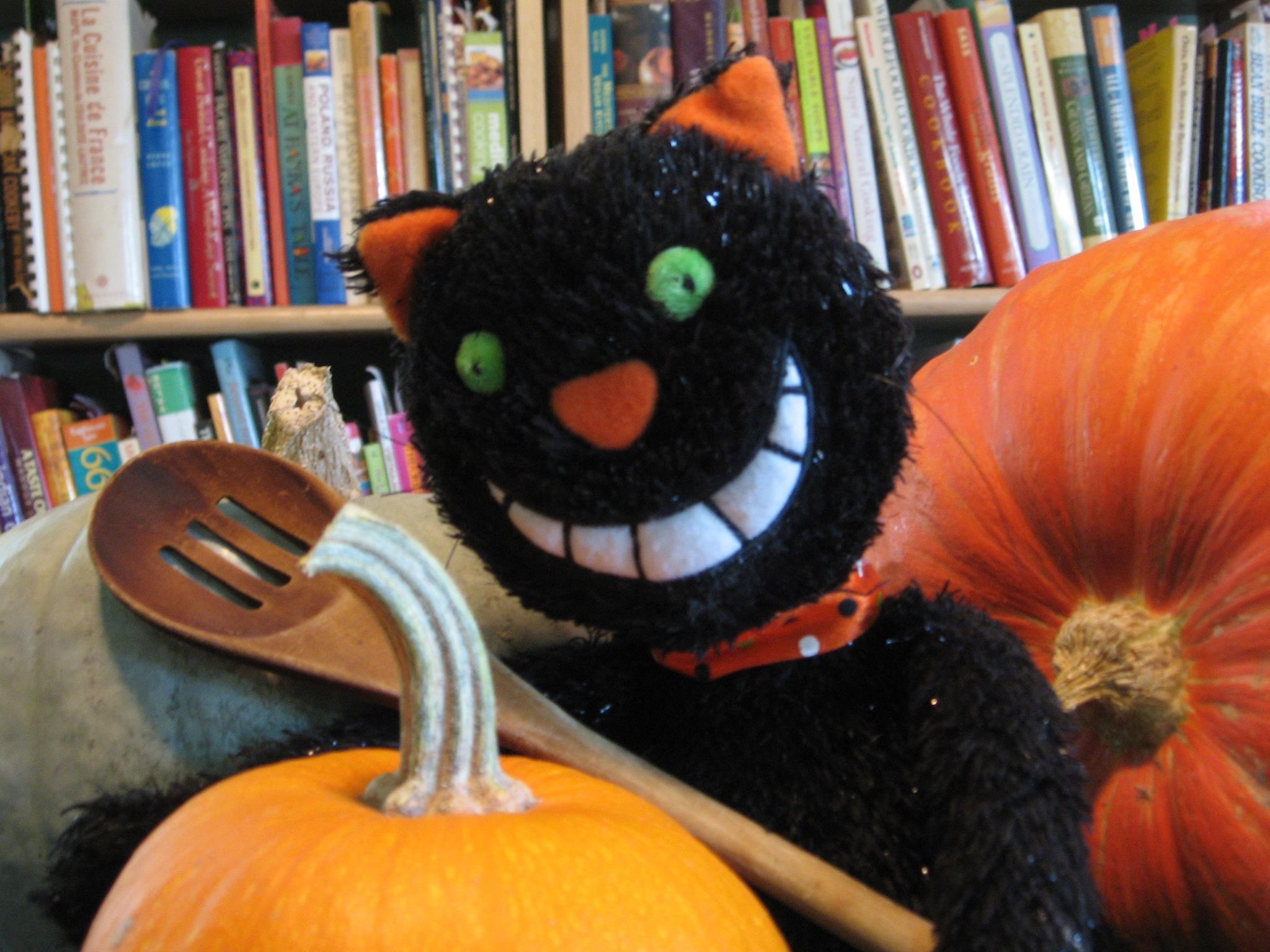 YUMMERS! This is really EXCELLENT! I made a half recipe with fresh sourdough bread crumbs and added garlic salt and black pepper then stuffed it into 6 greased muffin tins. They turned out very FLAVORFUL with a nice texture. We enjoyed eating them with our hands...they were dry and firm on the outside but moist and yummy on the inside. This gives me ideas for other flavor combos...how fun! My hubby LOVED these so much that he wants me to make them again next week for his potluck at work...he thinks people will be impressed. Freddy Cat says hi and thanks for inviting him by for a visit! Made for the Zaar Tag game.
Preheat the oven to 180C/350F/gas mark 4.
Chop the onion, pepper and garlic, and saute for a few minutes until the onion is transparent. Stir in the cumin, oregano and chili powder and cook for a couple more minutes. Keep stirring to ensure that nothing sticks to the pan. Remove from heat and set aside.
Drain the chickpeas and either mash them by hand or liquidise in a blender. I always leave the mixture a little chunky to keep some texture.
In a bowl stir together the chickpeas, onion mixture, bread crumbs, tomato paste and a few drops of hot sauce. Place this in a casserole dish and bake for 30 minutes.
Serve hot and enjoy!