Ms B.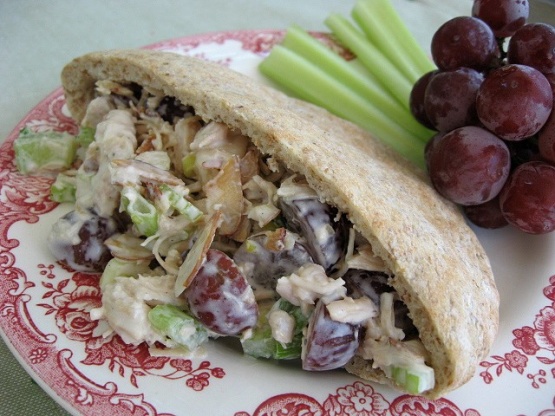 This is a very easy and elegant chicken salad recipe given to me by my sister. Serve it on croissant rolls, add a pasta salad and fresh fruit salad and you have a very nice meal.

Top Review by SVELTE
I loved this salad! Yum. Super easy and totally tasty! The addition of the grapes rather threw me on the initial addition. Glad I went with it the grapes cause really make the salad flavors pop! Perfectly stellar recipe.
Combine all ingredients in a large bowl and toss to coat evenly.
Refrigerate approximately 3-4 hours to let flavors blend.