loof751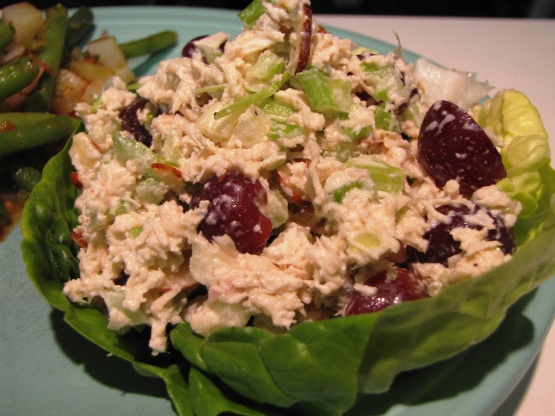 This is a recipe that was on a post card that I sent out to my clients. It is very good.

Loved this salad! I left out the onion so used a bit more celery, and used only red grapes as that's what I had on hand. I loved the addition of the grapes and almonds. Served as suggested in lettuce cups, this was a great light meal - thanks for sharing the recipe!
Combine chicken, celery, lemon juice and onion and chill at least one hour.
Combine mayonnaise, salt and pepper.
Add mayonnaise mixture, grapes and almonds to chilled chicken mixture; toss gently.
Serve chicken salad in bibb lettuce cups.