Derf2440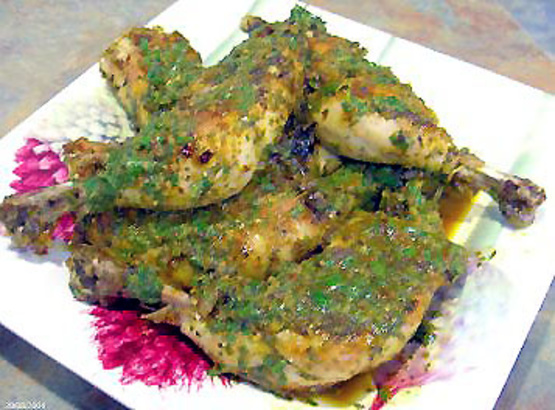 Tasty chicken for two from Diabetic cooking. Dietary exchanges 3 meat.
Preheat oven 400f degrees.
Coat shallow baking dish with cooking spray.
Add chicken to dish and sprinkle evenly with Cajun seasoning.
Cover dish with foil and bake 25 minutes, turning drumsticks once.
Remove foil and cook 15 to 20 minutes longer or until no longer pink in centre.
Remove from oven, add remaining ingredients and toss to blend, scraping bottom and side of baking dish with spatula.